UPCOMING EVENTS
Stop managing your child's learning struggles.
Start eliminating them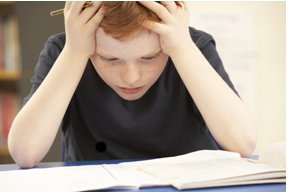 Attend one of these information sessions to find out what you can do to help your child this summer. These workshops run approximately one hour and are designed to help you:
Understand what it's really like for your child to struggle to learn
Learn why it's not being fixed in school
Learn what you can do about it
As a parent, you struggle right alongside your child. It's frustrating and frightening to watch your child go through ongoing challenges with learning.
Pamela Grandin, founder of Hunter Learning Solutions, has worked successfully with hundreds of families like yours, helping them understand what's really going on and how to address it. You will be surprised to learn that there are specific, do-able action steps you can take now to get to the heart of your child's unique learning challenges and address them.
This complimentary workshop is a first step in developing a plan for this summer to prepare your child for a more successful and happy 2012-2013 school year!
April 23: Malta Town Library, 6:45 - 8 pm
May 14: Saratoga Springs Public Library, 7 - 8 pm
May 21: East Greenbush Community Library, 4 - 5 pm
These sessions are highly interactive. Bring your questions. There is no charge, but pre-registration is required. (Click here for registration information.)
Note: If you cannot attend one of these scheduled programs, please contact Hunter Learning Solutions for an introductory phone consultation instead. Contact Pamela Grandin by phone 518-441-4236 or email.
Register today for our Free Workshop
Learn what you can do this summer to help your child be happier and more successful in the next school year. Our introductory workshops are free. Pre-registration is required.
April 23: Malta Town Library
May 14: Saratoga Springs Public Library
May 21: East Greenbush Community Library